The new Board of Directors of CIAL (Italian Consortium for Aluminium Packaging), elected during the last Assembly, met on Friday 17 May. The agenda called for the appointment of the Chairman and the definition of the authority and powers that will be into force for the following three years.
During the meeting, three producers of packaging raw material and three packaging producers, as well as a representative for the 'industrial users' category and two subjects representing 'aluminium recovery enterprises', confirmed Carmine Bruno Rea as the Chairman of the Consortium, a position he has already held in the previous three years. Born in Naples in 1963, Carmine Bruno Rea graduated in Economics and Commerce. He is the current Aluminium Sales and Purchasing Director of the Laminazione Sottile Spa Group, specializing in the production and painting of aluminium laminates and packaging.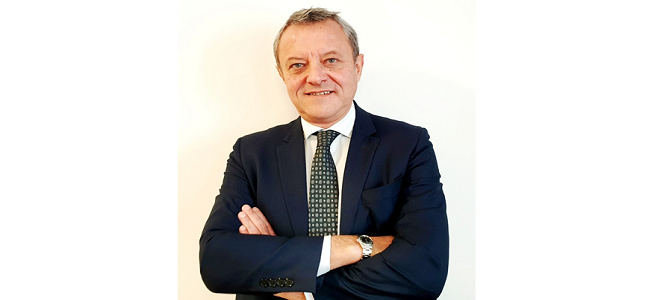 Lorenzo Garbellini, CEO of Ball Beverage Packaging Italia srl, a leading manufacturer of aluminium beverage cans, was also confirmed as the Deputy Chairman of the Consortium.
The members of the new CIAL Board of Directors include:
Giorgio Bertolini (Carcano Antonio SpA General Manager),
Franco Bove (Guala Closures Group General Manager)
Alessandro Della Valle (Univetro Chairman)
Gianmatteo Martinelli (Novelis Director Operations and Engineering)
Giulia Miceli (Coca Cola HBC Italia Public Affairs Manager)
Paolo Miselli (Crown Imballaggi Italia Food Manufacturing Director)
Marco Ravagnani (Assosele Chairman)
CIAL – CIAL, the National Consortium for Aluminium Packaging was founded in 1997 to foster the recycling and recovering of aluminium packaging coming from the separate waste collected by the Municipalities at the end of their life cycle. The objective is to contribute to the recovery of a precious raw material, avoiding waste and protecting the environment. In this way, beverage cans, tins, trays, spray cans and thin aluminium sheet become fundamental and essential resources for a sustainable and clean economic growth, just like the Italian recycling industry, ranking very high in the world for its influential environmental performances. The respect for the environment, the elimination of landfills and the economic enhancement of reusable resources. These are some of the reasons why CIAL has been operating for 20 years in our country, for and on behalf of the companies in the consortium (producers and users of aluminium packaging, and renterprises in recovery and recycling), promoting collection and recovery and raising awareness among millions of citizens with the collaboration of public administrations.
Results – In 2018, with 80% of the aluminium going into the recycling process, Italy is once again recognized as a leading European country in the waste separation and the recovery of aluminium packaging. The total recovery, including the share going to waste-to-energy plants, counts for 86,6% of the total waste, an astounding result. 5,200 Municipalities and over 44 million Italian citizens work with CIAL in the waste separation of aluminium packaging. In 2018, the recycling of 54,300 tons of aluminium packaging avoided greenhouse emissions for 403 thousand tons of CO2, while saving energy for over 173 thousand tons of oil equivalent.